AARDVARK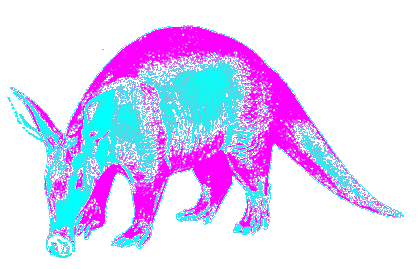 No Aardvarks were harmed in
the preparation of this Website
Mrs Trellis of North Wales
Iím Sorry I† Havenít a Clue
The Antidote to Panel Games
Who is Mrs Trellis of North Wales?
Mrs Trellis of North Wales is the weird eccentric lady who writes every week to† Humphrey Lyttelton, the Chairman of Radio 4ís comedy panel game ďIím sorry, I havenít a clueĒ.
This is a very popular programme with Theosophists. The show is introduced as "The Antidote to Panel Games" and consists of a panel of four comedians, split into two teams and "given silly things to do" by a chairman. The programme was first aired on April 11th 1972 and the signature tune is a cabaret version of Deutschland Uber Alles called "The Schickel Shamble" written by Ron Goodwin.
You can catch this show and Mrs Trellis of North Wales regularly on BBC Radio 4 and the World Service. Some old episodes are run on BBC 7 (Digital Radio). The show tours the country and you may be able to get in as part of the studio audience.
Iím Sorry I Havenít a Clue Comes to Cardiff
21st December 1998 and begins with the customary
letter from Mrs Trellis of North Wales
Mrs Trellisís Letters
Mrs Trellisís incoherent letters usually involve her mistaking Humphrey Lyttelton for another Radio 4 presenter or media personality, and are read out to much amusement. A modest web page, such as this, cannot even begin to convey just how funny these letters actually are when Humphrey Lyttelton reads them out but here are two examples anyway;
Dear Kenton,

I was appalled on tuning in this morning to hear a torrent of blatant filth, with terms such as 'Big Bang', 'Large Firm Success', 'Satisfying Performance', and worst of all, 'Job Blows'. It was the most disgusting edition of the Today programme's Business Report ever!
<![if !supportLineBreakNewLine]>
<![endif]>
Yours faithfully,
Mrs. Trellis
_______________________
Dear Mr Manilow,

I have so much been enjoying your cookery show. I have to say it's been years since I last came upon a spotted dick. Your bread-making recipes have been particularly helpful during the BBQ season - I have been getting my baps out at every opportunity.

Yours et cetera,
Mrs Trellis.

PS: love to everyone at BBC Devon.
There are more examples at
†
Does Mrs Trellis of North Wales actually exist?
Opinion amongst Theosophists is divided but the majority have concluded that she must be a real person. After all, who else is writing all these ridiculous letters? She also has her own website http://www.mrs-trellis.co.uk/ and anything on the internet must be true.
If Mrs Trellis of North Wales really exists, then this begs another question, does she realize the enormous laughs prompted by her letters? Is She doing it deliberately? Does she even listen to the programme? Does she have a radio?
Mrs Trellisís first name is Ivy and it has been suggested that she may be a member of an extremist gardening group who worship Percy Thrower (an Ascended Master of Gardening) as a Deity.
An alternative theory is that Mrs Trellis of North Wales is actually a panel of experts on Nuclear Fission, who are communicating their ideas with similar experts worldwide by means of coded messages hidden in Mrs Trellisís letters. This is similar to way in which coded messages about the Stock Market are concealed in the Shipping Forecast or the Eurovision Song Contest gives signals to start revolutions.
A yet more avant-garde theory suggests that Humphrey Lyttelton writes the letters himself. No, that canít be right.
___________________________
Hereís another essential website for fans of the Mrs Trellis of North Wales phenomenon;
Here's a nice site, devoted to the mysterious and
barking-mad Mrs Trellis of North Wales who
does nothing but write strange letters
http://british-in-america.blogspot.com/2005/12/mrs-trellis-of-north-wales-play.html
This webpage links Mrs Trellis of North Wales to a Welsh version of the Mornington Crescent game played on Iím Sorry I Havenít a Clue
Mornington Crescent Reverse Welsh Rules Only Please
_______________________
Here below is the entry in the Encyclopaedia Morningtonia for Mrs Trellis of North Wales which reports that she is a legendary player of the Mornington Crescent game. The entry covers her achievements in playing Mornington Crescent and her contribution to the development of the game
Encyclopaedia Morningtonia: Trellis, Mrs.Trellis
Mrs. Trellis is a dear, frail, somewhat doddery old woman from North Wales who writes incessantly to Sir Humphrey Lyttleton on the I'm Sorry I Haven't A Clue programme. It would surprise anyone who does not know the history of the game to realise that she has also been perhaps the greatest MC player in history - the only other players of whom this could be said are Cripplehead and Hugo: she never met Hugo in competition, and Cripplehead only once, in an exhibition match - which she lost by a very narrow margin. Given Cripplehead's dislike of tournament play, it is possible to speculate that the result might have been different had they met in a championship match.
Since her victory in the first post-WWII championship, she has won the World Championship a record 17 times (most recently in 1984), on twelve occasions winning a complete Grand Slam of the Singles, Pairs, Team and All-In titles. She has also won countless other international and national championships: all this despite the fact that, every so often, she would take a year or two away from competition play, to take up a role in administration of the game.
Until recently, she has made comebacks to competitive play every time: but her most recent retirement seems to be permanent. She is now highly active in the IMCS, and is believed to have largely co-written the legendary Chalk Farm '84 rules - the only known ruleset (until Holland Park 2000) to have been accepted by both CAMREC and the IMCS. Chalk Farm '84 was published shortly after her last championship win.
She remains a great proponent of Mornington Crescent, and is said by most to be one of the forces behind modern play. She contributes to countless funds, schemes and rule revision committees to further the Mornington Crescent cause.
Also the inventor of countless manoeuvres and gambits, including the Trellis Power Shunt, the Trellis Quadrating Strile and the Trellis Neasden Pincer, she is still a formidable player in her own right, despite a blind spot in recent years regarding the cross-hatching of Theydon Bois.
The fact that she still officially holds the current ranking of #1 in the Grandmaster tables - despite her age and actual retirement from playing in ranking tournaments - is, to a certain extent, indicative of the awe in which most players hold her, at least on the field. Nobody else is likely to be accorded the honorific of the #1 ranking until
(a) they stand out far above the rest, and
(b) Mrs Trellis is long dead, or beaten in a one-on-one match Ö until then, #2 seems to be the limit that any modern Grandmaster can aim for.
Mrs Trellis has also made a profound contribution to the theory of Mornington Crescent, having even collaborated with Grossman on quantum token dynamics amongst other work. Truly, she is a titan of the Game.
Essential reading for fans of Mornington Crescent. The big names and history and development of the game.
Mornington Crescent Psychic Insomniacs
_____________________________
Here is the Mornington Crescent Theosophy Website
The Earth Base for Evolutionary Theosophy
Worldwide, London & UK Theosophy Links.
London Directories & London Blog Links. London Bookshops†
Info for Fans of BBC Radio 4ís Iím Sorry I Havenít a Clue
http://www.blavatskycalling.theosophywales.org.uk/morningtoncrescenthomepage.htm
If Mrs Trellis of North Wales actually exists,
Then a Mr Trellis (possibly of North Wales)
must also exist or have existed at some time
_______________________
Mrs Trellis of North Wales
and the Darth Vader Connection
Darth Vader and Jedi Knights fight it out in North Wales
Awesome tales from the Anglesey Jedi Church
with plans to establish a colony on the Moon
and an attack on two Anglesey Jedi Knights
by a man posing as Darth Vader. Plus a reaction
by a not pleased Anglesey resident who doesnít
have a very high opinion of the Jedi Church.
It is almost impossible to believe that Mrs Trellis of North Wales doesnít have something to do with this. Is it just a coincidence that inter-galactic warfare has brought the most evil man in the universe to Anglesey or are more sinister forces at work.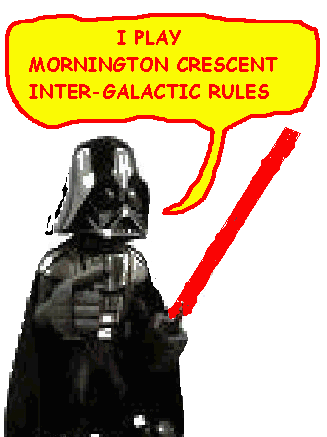 Darth Vader is known to be a big fan of ďIím Sorry I havenít a ClueĒ and the early broadcasts from 1972 have penetrated the remoter parts of our Galaxy. Possibly Mrs Trellis of North Wales has used her letters to somehow alert Darth to the presence of Jedi Knights on Anglesey and offered to put him up while he continues the inter-galactic war.
_____________________
AARDVARK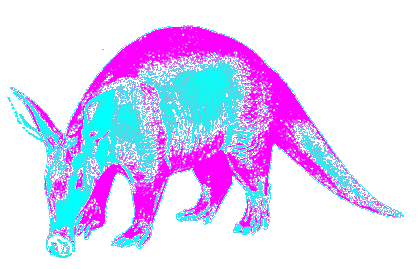 For more info on Theosophy
Try these
Daveís Streetwise Theosophy Boards
If you run a Theosophy Group,
Please feel free to use any of the
†material on this Website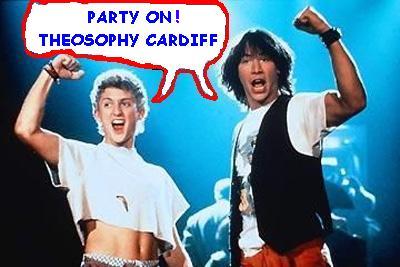 The Cardiff Theosophical Society Website
The National Wales Theosophy Website
This is for everybody not just people in Wales
Theosophy Cardiffís Instant Guide to Theosophy
High Drama & Worldwide Confusion
as Theosophy Cardiff Separates from the
Welsh Regional Association (formed 1993)
One Liners & Quick Explanations
The Most Basic Theosophy Website in the Universe
If you run a Theosophy Group you can use
this as an introductory handout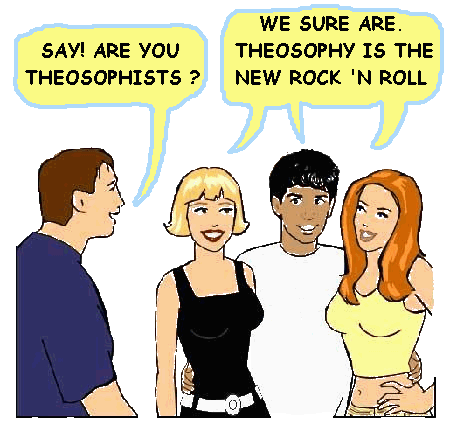 Nothing answers questions like Theosophy Can
The main criteria for the inclusion of
links on this site is that they have some
relationship (however tenuous) to Theosophy
and are lightweight, amusing or entertaining.
Topics include Quantum Theory and Socks,
Dick Dastardly and Legendary Blues Singers.
Lentil burgers, a thousand press ups before breakfast and
the daily 25 mile run may put it off for a while but death
seems to get most of us in the end. We are pleased to
present for your consideration, a definitive work on the
subject by a Student of Katherine Tingley entitled
General pages about Wales, Welsh History
and The History of Theosophy in Wales
The Spiritual Home of Urban Theosophy
The Earth Base for Evolutionary Theosophy
The Birmingham Annie Besant Lodge
Tekels Park, Camberley, Surrey, England GU15 -2LF
Article describing Tekels Park and its much
cherished wildlife by Theosophist and long
term Tekels Park Resident Madeleine Leslie Smith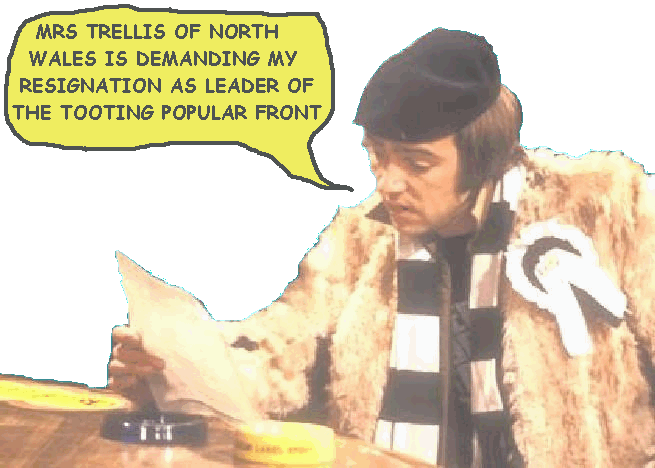 Mrs Trellis of North Wales writes to Wolfie
in an attempt to take over in Tooting.
______________________
The Theosophy Cardiff
Glastonbury Pages
The Theosophy Cardiff Guide to
The Theosophy Cardiff Guide to
The Theosophy Cardiff Guide to
The Terraced Maze of Glastonbury Tor
Glastonbury and Joseph of Arimathea
The Grave of King Arthur & Guinevere
Views of Glastonbury High Street
The Theosophy Cardiff Guide to
_____________________
Camberley, Surrey, England GU15 - 2LF
Tekels Park to be Sold to a Developer
Concerns are raised about the fate of the wildlife as
The Spiritual Retreat, Tekels Park in Camberley,
Surrey, England is to be sold to a developer
Tekels Park is a 50 acre woodland park, purchased
†for the Adyar Theosophical Society in England in 1929.
In addition to concern about the park, many are
†worried about the future of the Tekels Park Deer
as they are not a protected species.
Many feel that the sale of a sanctuary†
for wildlife to a developer can only mean†
disaster for the parkís animals
Confusion as the Theoversity moves out of†
Tekels Park to Southampton, Glastonbury &†
Chorley in Lancashire while the leadership claim
that the Theosophical Society will carry on using†
Tekels Park despite its sale to a developer
Theosophy talks of a compassionate attitude
to animals and the sale of the Tekels Park
sanctuary for wildlife to a developer has
You donít need a Diploma in Finance and
even someone with a Diploma in Astral Travel
will know that this is a bad time economically
Future of Tekels Park Badgers in Doubt
Concerns about Tekels Park Wildlife
Theosophical Society in England
Tekels Park is Being Sold to a Developer
Tekels Park & the Loch Ness Monster
A Satirical view of the sale of Tekels Park
in Camberley, Surrey to a developer
The Toffís Guide to the Sale of Tekels Park
What the men in top hats have to
say about the sale of Tekels Park
_______________________
Classic Introductory Theosophy Text
A Text Book of Theosophy By C W Leadbeater
What Theosophy Is† From the Absolute to Man
The Formation of a Solar System† The Evolution of Life
The Constitution of Man† After Death† Reincarnation
The Purpose of Life† The Planetary Chains
The Result of Theosophical Study
An Outstanding Introduction to Theosophy
By a student of Katherine Tingley
Elementary Theosophy† Who is the Man?† Body and Soul†††
Body, Soul and Spirit† Reincarnation† Karma
Try these if you are looking for a
local Theosophy Group or Centre
UK Listing of Theosophical Groups
Worldwide Directory of Theosophical Links
______________________
& of course you donít need to live in Wales
to take advantage of this guide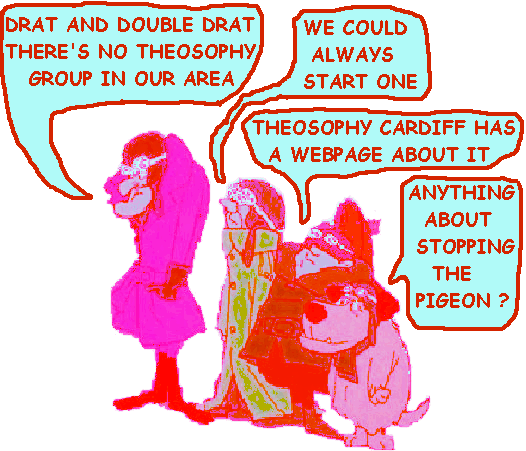 Your Own Theosophy Group Starts Here
A Guide to starting your own Theosophy Group
These are suggestions and pointers for forming
your own independent Theosophy Group and
not instructions on how to form a branch of a
larger Theosophical Organisation.
The subject of affiliation to a larger body is
covered but as affiliation may mean compromise
and nobody owns Theosophy anyway, we leave
that decision entirely up to you
It is not beyond the realms of possibility that
Mrs Trellis of North Wales is reading this and
might decide to start a her own Theosophy Group
___________________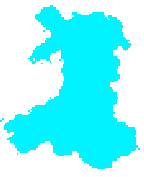 General pages about Wales, Welsh History
and The History of Theosophy in Wales
Wales is a Principality within the United Kingdom
and has an eastern border with England.
The land area is just over 8,000 square miles.
Snowdon in North Wales is the highest mountain at 3,650 feet.
The coastline is almost 750 miles long.
The population of Wales as at the
Theosophical Movement in Wales
Finding Stuff in Wales
North Wales is easier to find than Mrs Trellis
If you are thinking of participating in one of the many expeditions to look for
Mrs Trellis of North Wales, you may find these Wales links very useful.
You should be aware however, that despite many expeditions to North Wales
by experienced members of the Theosophy Movement and a satellite launched
from the Llanfairfechan Space Centre in 1983, Mrs Trellis has never been found
Please note also that Mrs Trellis of North Wales may no longer live in North Wales
but still keeps the title. Members of the House of Lords do this all the time.
National & Regional Wales Web Directories
National
Welsh Regions
North Wales Regional Directory
Denbighshire, North Wales, UK. LL21 Ė 0DD
†
†
P.S.
Weíve just had a letter from
Mrs Trellis of North Wales
Dear Ozzie
Your websites have made Theosophy amusing, interesting and entertaining. Are you mad? Iíve always seen Theosophy as something for people who find Dutch verbs interesting.
Who can honestly say that they havenít stayed in bed til dinner time with a manual of Dutch verbs in one hand and a cup tea with the other, I know I have.
Kind Regards
Mrs Trellis
So there we are then, Mrs Trellis of North Wales must exist.