AARDVARK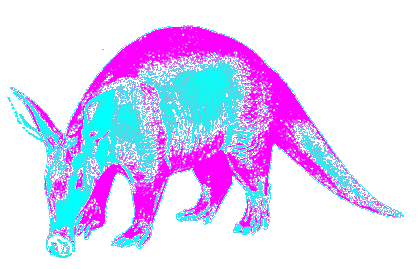 No Aardvarks were harmed in
the preparation of this Website
Bill & Ted's
Excellent Adventure
A Science Fiction Classic and a great favourite with Theosophists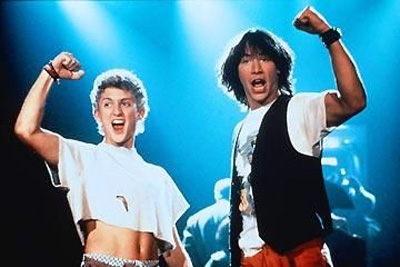 Bill and Ted
(William S. Preston Esq & Ted Theodore Logan)
Party On Dudes!
Be Excellent to Each Other!
Bill & Ted's Excellent Adventure (1989) is an American comedy/science fiction film in which two Heavy Metallers travel through time in order to gather a group of high profile historical figures for their high school history presentation.
The film script was written by Chris Matheson and Ed Solomon and directed by Stephen Herek. It stars Alex Winter as Bill S. Preston Esq., Keanu Reeves as Ted "Theodore" Logan, and George Carlin as the mystical Rufus from seven hundred years in the future.
Bill S. Preston Esq. (Winter) and Ted "Theodore" Logan (Reeves) (or simply "Bill & Ted") are two Heavy Metal obsessed teenagers (big Iron Maiden fans) in San Dimas, California, (1988) who are about to flunk out of high school because they are failing history class.
The only way they can pass history is to get an A+ on their upcoming history report. This situation is particularly "heinous" because Ted's authoritarian policeman father, Capt. Logan, has threatened to ship him to the Alaskan Military Academy (run by the psychotic Colonel Oats) if he fails.
Miraculously, a guitar-playing guru named Rufus (George Carlin) arrives from San Dimas of the future (2688) to help them pass a vital history report, because their garage band Wyld Stallyns holds the key to world peace and ultimate truth. However, they will not achieve this destiny if they drop out of High school out and Ted is shipped to Alaska. Rufus lends them a time machine disguised as a phone booth to help them get an A+ on their oral report. Various time traveling shenanigans ensue, as they proceed to "collect" various historical figures, including Napoleon Bonaparte, Socrates (whose name they pronounce "So-Crates"), Billy the Kid, Sigmund Freud (whose name they also mispronounce, "Frood"), Ludwig van Beethoven (whose name they also mispronounce, "Beeth Oven"), Genghis Khan, Joan of Arc, and Abraham Lincoln to help them with their final history presentation.
They also find love with Princesses Elizabeth and Joanna in 15th Century England, at the court of King Henry (presumably Henry VII, as the princesses, who are young women when Bill and Ted meet them, are said in Bogus Journey (the sequel) to be 521 years old; as that film is set in 1991, the princesses were therefore born in 1470). They also run into some problems, including mechanical troubles with the booth, and Ted's brother, Deacon, "ditching" Napoleon even though he was told not to let him out of his sight.
The film was shot in the Phoenix, Arizona, metropolitan area, mostly in and around Coronado High School in Scottsdale, Arizona.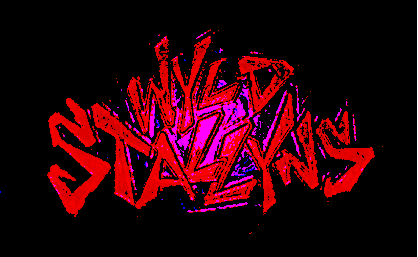 From its small beginnings in a garage in San Dimas, California,
Bill & Ted's Heavy Metal Band, Wyld Stallyns will go on to solve
all the problems of civilization
The time machine was a 1960s American telephone booth and British viewers will immediately think of Dr Who's Police Box TARDIS, however, the Bill & Ted telephone booth lacked the huge interior spaces of the Doctor's TARDIS.
The film was followed in 1991 by a sequel, Bill & Ted's Bogus Journey.
The film produced the two most Triumphant Theosophical Slogans of all time;
Party On Dudes!
Be Excellent to Each Other!
Bill & Ted's Excellent Adventure also features some classic examples of spontaneous and improvised Air Guitar Playing
Cast
Alex Winter - William "Bill" S. Preston Esq.
Keanu Reeves - Ted (Theodore) Logan
George Carlin - Rufus
Terry Camilleri - Napoleon
Dan Shor - Billy the Kid
Tony Steedman - Socrates
Rod Loomis - Dr. Sigmund Freud
Al Leong - Genghis Khan
Jane Wiedlin - Joan of Arc
Kimberley Kates - Princess Elizabeth
Robert V. Barron - Abraham Lincoln
Clifford David - Ludwig van Beethoven
David Limmer - Professor
_____________________
AARDVARK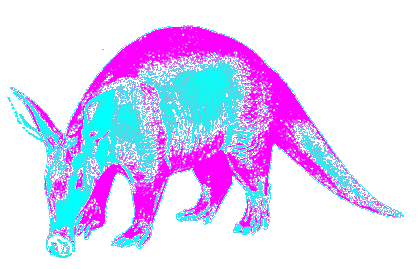 For more info on Theosophy
Try these
Dave's Streetwise Theosophy Boards
If you run a Theosophy Study Group,
Please feel free to use any of the
 material on this Website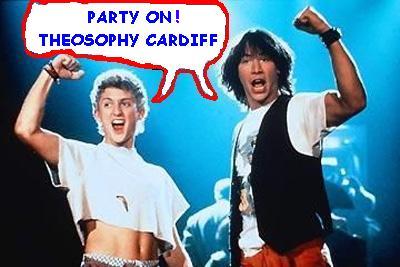 The Cardiff Theosophical Society Website
The National Wales Theosophy Website
This is for everybody not just people in Wales
Cardiff Lodge's Instant Guide to Theosophy
One Liners & Quick Explanations
The Most Basic Theosophy Website in the Universe
If you run a Theosophy Group you can use
this as an introductory handout
The main criteria for the inclusion of
links on this site is that they have some
relationship (however tenuous) to Theosophy
and are lightweight, amusing or entertaining.
Topics include Quantum Theory and Socks,
Dick Dastardly and Legendary Blues Singers.
Lentil burgers, a thousand press ups before breakfast and
the daily 25 mile run may put it off for a while but death
seems to get most of us in the end. We are pleased to
present for your consideration, a definitive work on the
subject by a Student of Katherine Tingley entitled
General pages about Wales, Welsh History
and The History of Theosophy in Wales
The Spiritual Home of Urban Theosophy
The Earth Base for Evolutionary Theosophy
Classic Introductory Theosophy Text
A Text Book of Theosophy By C W Leadbeater
What Theosophy Is  From the Absolute to Man
The Formation of a Solar System  The Evolution of Life
The Constitution of Man  After Death  Reincarnation
The Purpose of Life  The Planetary Chains
The Result of Theosophical Study
An Outstanding Introduction to Theosophy
By a student of Katherine Tingley
Elementary Theosophy  Who is the Man?  Body and Soul   
Body, Soul and Spirit  Reincarnation  Karma
Karma  Fundamental Principles  Laws: Natural and Man-Made  The Law of Laws 
The Eternal Now  Succession  Causation The Laws of Nature  A Lesson of The Law
  Karma Does Not Crush  Apply This Law  Man in The Three Worlds  Understand The Truth
Man and His Surroundings  The Three Fates  The Pair of Triplets  Thought, The Builder
  Practical Meditation  Will and Desire  The Mastery of Desire  Two Other Points
  The Third Thread  Perfect Justice  Our Environment  Our Kith and Kin  Our Nation
The Light for a Good Man  Knowledge of Law  The Opposing Schools
The More Modern View  Self-Examination  Out of the Past
Old Friendships  We Grow By Giving  Collective Karma  Family Karma
National Karma  India's Karma  National Disasters
Try these if you are looking for a
local Theosophy Group or Centre
UK Listing of Theosophical Groups
Worldwide Directory of Theosophical Links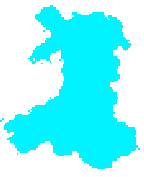 General pages about Wales, Welsh History
and The History of Theosophy in Wales
Wales is a Principality within the United Kingdom and
has an eastern border with England.
The land area is just over 8,000 square miles.
Snowdon in North Wales is the highest mountain at 3,650 feet.
The coastline is almost 750 miles long.
The population of Wales as at the 2001 census is 2,946,200.
And as "I'm Sorry I Haven't a Clue" is
very popular with Theosophists