AARDVARK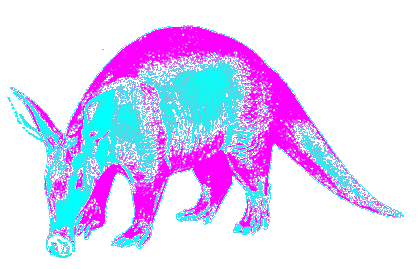 No Aardvarks were harmed in
the preparation of this Website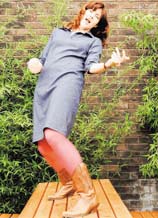 North Wales Rock Chick
Amanda Griffiths
PhD in Air Guitar
A North Wales Rock Chick is studying for
a doctorate on the air guitar.
This page is based on a report from 2005
North Wales dance teacher Amanda Griffiths is studying the art of invisible rhythm and lead for a University of Salford PhD. The study will take her another four and a half years to complete and she hopes her findings will provide a fascinating insight into the world of would-be musicians who rock with imaginary "axes".
The 32 year old's passion for air guitar started when she got up on stage for a laugh at the Manchester heat of the 2002 UK Air Guitar Playing Championships. Little did she know she would win, landing a place in the UK finals where she came fourth.
2008 Air Guitar World Championships in Finland
Originally from Bryncoed Park, Mold, North Wales, Amanda's "studies" are taking her to Finland to meet the cream of air guitarists at the world championships being staged in August 2005     
As a result the Amanda who now lives in Chorlton, Manchester, was invited to talk on Radio 4's Woman's Hour. She met fellow interviewee and Salford University popular music chairwoman Professor Sheila Whiteley who encouraged her to do a PhD on the subject.
Amanda will research what is termed "codes of performance" - basically why on earth people do it? She originally graduated with a BA in performing arts from De Montfort University, Leicester.
Radio 4 (The Home Service) now recognize
Air Guitar Playing as a Performing Art
"I was interviewed on Radio 4 who dubbed me the country's leading female air guitarist," said Amanda.. "We were discussing why there are so few female air guitarists with Professor Whitely and she invited me to research the subject under her supervision. "It is an unusual subject. People either laugh or think I'm fibbing when I tell them."
Her studies, which began in January, cover not just the art of invisible guitar but also the cultural aspects of getting on stage, performing and audience participation.
In Finland she hopes to interview national champions from 13 countries including Canada, Australia and the United Arab Emirates.They are taking part in the final at Club Teatria, a former slaughterhouse in the city of Oulu.
Up to five "wild-card" places will be given to outsiders who rock their way through qualifying rounds the night before.The winner of the contest - now in its 10th year - will walk away with the
world title, a handmade Flying Finn guitar worth 2,500 euros and a Vox BM Special amplifier designed, donated and signed by Queen legend Brian May
Amanda added: "It's an honour to be asked to lecture at what is the biggest event in any air guitarist's calendar. "People travel from all over the world to compete and I can't wait to meet
them and find out what it is that drives them to play."It's great fun to watch. In the UK, it's judged by the audience who boo
or cheer for their favourites.
Air Guitar Judging – A Serious Business at Top Level
"But at the world championships there are a panel of judges who give marks out of six, like in ice-skating. "Their criteria include technique, and airness - which is about going above and beyond just mimicking playing the guitar - and into an art form
in its own right."My favourite air guitar songs are Since You've Been Gone by Rainbow, and Sweet Child Of Mine by Guns and Roses. That's a real classic.
"I like soft rock tunes not Heavy Metal. Anything you can get down on your knees and rock out too. "I'm not planning to take part myself. But you never know what will happen after a tequila or two. It comes out of nowhere."
Cardiff Theosophical Society's Air Guitar players will find Amanda's lack of interest in Heavy Metal a bit unusual and in fact rather challenging.
Amanda is funding the doctorate through jobs and said she already has a publisher interested. Her friend Scott Abraham, a filmmaker who worked on Coronation Street and Channel 4 comedy series Phoenix Nights, will travel with her to make their
very own "rockumentary".
_____________________
AARDVARK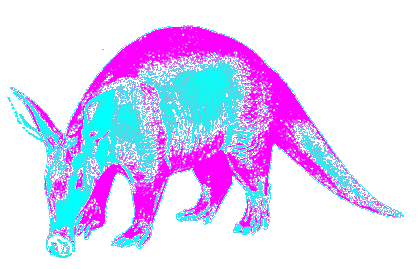 For more info on Theosophy
Try these
Dave's Streetwise Theosophy Boards
If you run a Theosophy Group,
Please feel free to use any of the
 material on this Website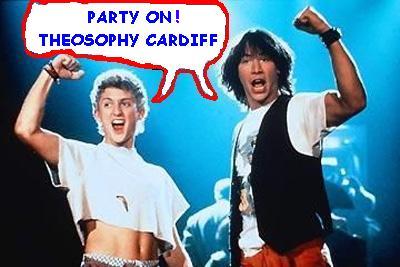 The Cardiff Theosophical Society Website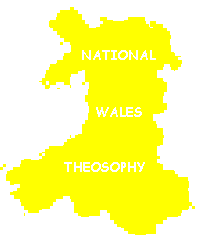 The National Wales Theosophy Website
This is for everybody not just people in Wales
Theosophy Cardiff's Instant Guide to Theosophy
One Liners & Quick Explanations
The Most Basic Theosophy Website in the Universe
If you run a Theosophy Group you can use
this as an introductory handout
The main criteria for the inclusion of
links on this site is that they have some
relationship (however tenuous) to Theosophy
and are lightweight, amusing or entertaining.
Topics include Quantum Theory and Socks,
Dick Dastardly and Legendary Blues Singers.
Lentil burgers, a thousand press ups before breakfast and
the daily 25 mile run may put it off for a while but death
seems to get most of us in the end. We are pleased to
present for your consideration, a definitive work on the
subject by a Student of Katherine Tingley entitled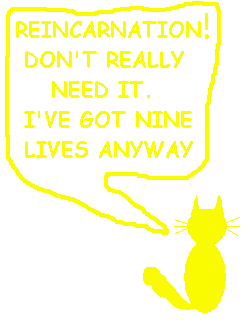 A selection of articles on Reincarnation
Provided in response to the large number
of enquiries we receive at Theosophy Cardiff 
General pages about Wales, Welsh History
and The History of Theosophy in Wales
The Spiritual Home of Urban Theosophy
The Earth Base for Evolutionary Theosophy
Classic Introductory Theosophy Text
A Text Book of Theosophy By C W Leadbeater
What Theosophy Is  From the Absolute to Man
The Formation of a Solar System  The Evolution of Life
The Constitution of Man  After Death  Reincarnation
The Purpose of Life  The Planetary Chains
The Result of Theosophical Study
An Outstanding Introduction to Theosophy
By a student of Katherine Tingley
Elementary Theosophy  Who is the Man?  Body and Soul   
Body, Soul and Spirit  Reincarnation  Karma
Try these if you are looking for a
local Theosophy Group or Centre

UK Listing of Theosophical Groups
Worldwide Directory of Theosophical Links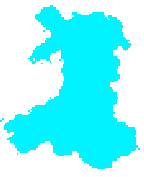 General pages about Wales, Welsh History
and The History of Theosophy in Wales
Wales is a Principality within the United Kingdom and
has an eastern border with England.
The land area is just over 8,000 square miles.
Snowdon in North Wales is the highest mountain at 3,650 feet.
The coastline is almost 750 miles long.
The population of Wales as at the 2001 census is 2,946,200.
And as "I'm Sorry I Haven't a Clue" is
very popular with Theosophists