AARDVARK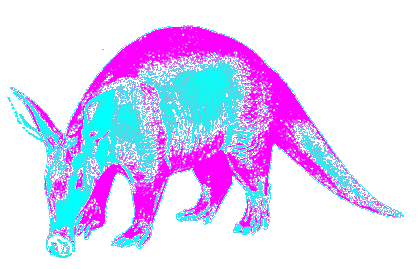 No Aardvarks were harmed in
the preparation of this Website
The Akashic Records
It's all "water under the bridge" but everything you do
makes an imprint on the Space-Time Continuum.
A Theosophical term referring to an universal filing system which records every occurring thought, word, and action. The records are impressed on a subtle substance called akasha (or Soniferous Ether). In Hindu mysticism this akasha is thought to be the primary principle of nature from which the other four natural principles, fire, air, earth, and water, are created. These five principles also represent the five senses of the human being.
Some indicate the akashic records are similar to a Cosmic or collective consciousness. The records have been referred to by different names including the Cosmic Mind, the Universal Mind, the collective unconscious, or the collective subconscious. Others think the akashic records make clairvoyance and psychic perception possible.
It is believed by some that the events recorded upon that akasha can be ascertained or read in certain states of consciousness. Such states of consciousness can be induced by certain stages of sleep, weakness, illness, drugs, and meditation so not only mystics but ordinary people can and do perceive the akashic records. Some mystics claim to be able to reanimate their contents like they were turning on a celestial television set. Yogis also believe that these records can be perceived in certain psychic states.
Certain persons in subconscious states do read the akashic records. An explanation for this phenomenon is that the akashic records are the macrocosm of the individual subconscious mind. Both function similarly, they possess thoughts which are never forgotten. The collective subconscious gathers all thoughts from each subconscious mind which can be read by other subconscious minds.
An example of one who many claimed successfully read the akashic records is the late American mystic Edgar Cayce. Cayce did his readings in a sleep state or trance. Cayce's method was described by Dr. Wesley H. Ketchum who for several years used Cayce as an adjunct for his medical practice.
"Cayce's subconscious...is in direct communication with all other subconscious minds, and is capable of interpreting through his objective mind and imparting impressions received to other objective minds, gathering in this way all knowledge possessed by endless millions of other subconscious minds." Apparently Cayce was interpreting the collective subconscious mind long before the psychiatrist C.J. Jung postulated his concept of the collective unconscious.
_____________________
AARDVARK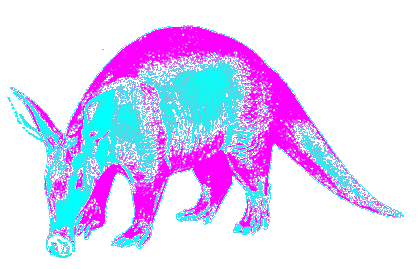 For more info on Theosophy
Try these
Dave's Streetwise Theosophy Boards
Please feel free to use any of the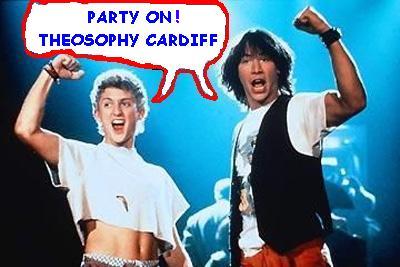 The Cardiff Theosophical Society Website
The National Wales Theosophy Website
This is for everybody not just people in Wales
Theosophy Cardiff's Instant Guide to Theosophy
One Liners & Quick Explanations
The Most Basic Theosophy Website in the Universe
If you run a Theosophy Group you can use
this as an introductory handout
Selection of Annie Besant's Writings
The main criteria for the inclusion of
links on this site is that they have some
relationship (however tenuous) to Theosophy
and are lightweight, amusing or entertaining.
Topics include Quantum Theory and Socks,
Dick Dastardly and Legendary Blues Singers.
Lentil burgers, a thousand press ups before breakfast and
the daily 25 mile run may put it off for a while but death
seems to get most of us in the end. We are pleased to
present for your consideration, a definitive work on the
subject by a Student of Katherine Tingley entitled
General pages about Wales, Welsh History
and The History of Theosophy in Wales
The Spiritual Home of Urban Theosophy
The Earth Base for Evolutionary Theosophy
Classic Introductory Theosophy Text
A Text Book of Theosophy By C W Leadbeater
What Theosophy Is  From the Absolute to Man
The Formation of a Solar System  The Evolution of Life
The Constitution of Man  After Death  Reincarnation
The Purpose of Life  The Planetary Chains
The Result of Theosophical Study
An Outstanding Introduction to Theosophy
By a student of Katherine Tingley
Elementary Theosophy  Who is the Man?  Body and Soul   
Body, Soul and Spirit  Reincarnation  Karma
Preface    Theosophy and the Masters    General Principles
The Earth Chain    Body and Astral Body    Kama – Desire
Manas    Of Reincarnation    Reincarnation Continued
Karma    Kama Loka    Devachan    Cycles
Arguments Supporting Reincarnation
Differentiation Of Species Missing Links
Psychic Laws, Forces, and Phenomena
Psychic Phenomena and Spiritualism
Quick Explanations with Links to More Detailed Info
What is Theosophy ? Theosophy Defined (More Detail)
Three Fundamental Propositions  Key Concepts of Theosophy
Cosmogenesis  Anthropogenesis  Root Races  Karma
Ascended Masters  After Death States  Reincarnation
The Seven Principles of Man  Helena Petrovna Blavatsky
  Colonel Henry Steel Olcott William Quan Judge
The Start of the Theosophical Society Theosophical Society Presidents
History of the Theosophical Society  Glossaries of Theosophical Terms
History of the Theosophical Society in Wales
The Three Objectives of the Theosophical Society
Explanation of the Theosophical Society Emblem
Try these if you are looking for a
local Theosophy Group or Centre
UK Listing of Theosophical Groups
Worldwide Directory of Theosophical Links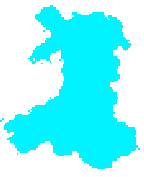 General pages about Wales, Welsh History
and The History of Theosophy in Wales
Wales is a Principality within the United Kingdom and
has an eastern border with England.
The land area is just over 8,000 square miles.
Snowdon in North Wales is the highest mountain at 3,650 feet.
The coastline is almost 750 miles long.
The population of Wales as at the 2001 census is 2,946,200.
And as "I'm Sorry I Haven't a Clue" is
very popular with Theosophists