AARDVARK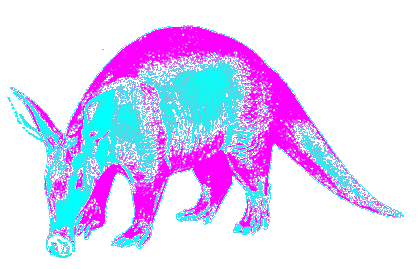 No Aardvarks were harmed in
the preparation of this Website
Overview of Heavy Metal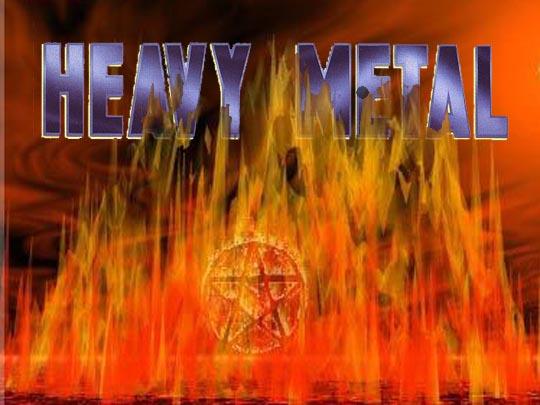 What is Heavy Metal?
Some regard any loud rock music as heavy metal. In reality there are a multitude of heavy metal styles and subgenres. Heavy metal is a wide umbrella characterizing a style of music that is generally loud and aggressive. There are genres that are very melodic and mainstream, and other genres that are extreme and underground. Here's a brief overview of heavy metal and its many styles.
History of Heavy Metal
The term "heavy metal" was first used in a musical sense in the '60s song "Born To Be Wild" by Steppenwolf when they referred to "heavy metal thunder." Although there are debates, many consider groups like Black Sabbath, Led Zeppelin and Deep Purple to be the first heavy metal bands but some claim that Judas Priest were the first Heavy Metal band and that anything previous was Heavy Rock. For those not around in the 60s and 70s this is a very fine distinction. From these early bands, the style evolved and branched into many different genres and subgenres.
Heavy metal remains a vital force in music today, with sellout concert tours and CDs selling impressive numbers of copies without any radio airplay or MTV exposure.
Musical and Vocal Styles
The backbone of heavy metal is the electric guitar. You can't have metal without at least one guitarist, and many bands have two or more. Certain genres have some quiet and mellow parts, but most metal is loud, intense, fast and aggressive. The vocal styles in heavy metal range from melodic singing to aggressive singing to unintelligible screaming, depending on the genre.
Genres
In the late 1970s there was just traditional heavy metal. Shortly after it evolved and splintered into many different styles and subgenres. As time has gone on, there are literally hundreds of subgenres and Heavy Metal stands for its number of styles.
Avant Garde Metal

Also called experimental metal, it's characterized by unusual and nontraditional instruments and song structures.
Examples: Arcturus, Dog Fashion Disco, Mr. Bungle, Peccatum, Vintersorg
Black Metal

Characterized by high-pitched raspy vocals and pagan/satanic lyrical imagery. Symphonic black metal is a subgenre that uses keyboards and is more melodic.
Examples: Bathory, Burzum, Emperor, Mayhem, Venom
Celtic Metal

A combination of heavy metal and Celtic music with lyrics focusing on Celtic mythology.
Examples: Cruachan, Geasa, Waylander
Death Metal

An extreme form of the genre that uses distorted guitars and a growling vocal style sometimes described as "cookie monster" vocals.
Examples: Cannibal Corpse, Death, Deicide, Morbid Angel
Doom Metal

A genre that uses slower tempos and emphasizes gloomy, melancholy and atmospheric music. There are numerous subgenres of doom, including drone, epic, industrial, sludge and stoner.
Examples: Candlemass, Pentagram, Saint Vitus, Solstice
Gothic Metal

A combination of the darkness and melancholy of goth rock with heavy metal. The lyrics tend to be epic and melodramatic. This is a genre that uses a lot of male/female vocal combinations with the male vocalist generally using more aggressive vocals and the female singing in an ethereal soprano.
Examples: Lacuna Coil, Leaves Eyes, Theatre Of Tragedy, Tristania.
Grindcore

This is a genre influenced by thrash metal and death metal. It takes its name from the sound of the atonal guitar riffs combined with blast beats from the bass drum. The vocals are similar to death metal.
Examples: Carcass, Napalm Death, Nasum, Pig Destroyer, Terrorizer
Hair Metal

Also called pop metal and hairspray metal, this genre is very melodic and mass appeal. Some of the most commercially successful and critically despised bands came from this genre. They wore a lot of makeup and had huge teased hair, thus the name. They received a lot of radio airplay and chart success in the late '80s and early '90s until grunge rock destroyed it.
Examples: Poison, Ratt, Warrant, Winger, White Lion
Metalcore

This genre is currently very popular and combines heavy metal with hardcore. They use the musical style of heavy metal, especially melodic death metal, and the shouting vocal style of hardcore. are also heavily utilized.
Examples: As I Lay Dying, God Forbid, Killswitch Engage, Shadows Fall
New Wave Of British Heavy Metal (NWOBHM)
 
This genre has influenced almost all metal that has followed it. These were the metal pioneers that took the original sound of groups like Black Sabbath and took out the rock and blues influences to make the traditional metal sound that we're familiar with today.
Examples: Def Leppard, Diamond Head, Iron Maiden, Judas Priest, Saxon
Nu-Metal

Combining heavy metal riffs with hip-hop influences and rapped lyrics, this genre became very popular in the late '90s through the early 2000's and then fell from favor. There are a few bands of this style still doing well, although most have come and gone.
Examples: Korn, Limp Bizkit, Papa Roach, Slipknot
Power Metal

A very melodic form of metal that utilizes soaring guitars and strong vocals, usually in a higher register. It's also an epic style, with long songs and many lyrics about mythology, fantasy and metaphysical topics. Most power metal bands also have a keyboardist.
Examples: Blind Guardian, Fate's Warning, Helloween, Jag Panzer
Progressive Metal

A mixture of heavy metal and progressive rock, this genre utilizes many of the characteristics of avant-garde and power metal. The song structures are complex, using many time signatures and key changes and are usually long. The lyrics are epic and often progressive metal albums are concept albums, utilizing a main theme that runs throughout.
Examples: Dream Theater, Evergrey, Fates Warning, Queensryche
Thrash Metal

This genre evolved from NWOBHM and became heavier and more extreme. It's characterized by fast guitar and double bass drum with aggressive but understandable vocals. Some of the most popular bands in metal started as thrash bands, although most evolved as they went along.
Examples: Anthrax, Megadeth, Metallica, Slayer
Heavy Metal Chronology
Heavy metal is one of the newer genres of music. Most experts put its beginnings in the late '60s and early '70s. Since that beginning, metal has grown and evolved, spawning a multitude of genres and subgenres. In the '80s some heavy metal became mainstream, but throughout the years it been mainly an underground phenomenon. Even though most people have heard of Def Leppard or Judas Priest, the huge majority of metal bands are unknown to the mainstream. Here's a heavy metal timeline:
Late 1960's - Early 1970's
The birth of heavy metal. Groups like Black Sabbath, Led Zeppelin and Deep Purple are considered to be the first heavy metal bands but this description is retrospective.
Late 1970's
The rise of the New Wave Of British Heavy Metal Bands like Iron Maiden and Judas Priest become very popular. The term Heavy Metal is now in general use.
1978
Van Halen released their debut album. This began the Los Angeles/Sunset Strip scene, and many bands would come out of this era, including Motley Crue and Quiet Riot. The so called "hair bands" like Poison, Warrant and Ratt came from that scene as well.
See the mountains darken yonder
Black sun rising, time is running out
In line with the cyclic nature of History,
we are knocked out of our complacency as a
period of calm and stability is swept away by
higher forces which we cannot control.
1979
The German band Accept releases their self-titled debut album. They are considered to be the first European power metal band.
1980
AC/DC lead singer Bon Scott dies and is replaced by Brian Johnson. Also Led Zeppelin drummer John Bonham dies.
1981
Venom's first album was released, beginning the genre of black metal.
Thrash metal titans Metallica, Slayer and Anthrax form.
1982
Quiet Riot's Metal Health becomes the first heavy metal album to top the U.S. Billboard chart.
Paul Di'Anno is replaced by Bruce Dickinson as the lead singer for Iron Maiden.
1983
Metallica releases Kill 'Em All, which would begin the rise of the genre of thrash metal.
Queensryche's self-titled debut is released. They are considered the first progressive metal band, combining progressive rock and heavy metal. Later groups like Dream Theater and Fates Warning would help popularize the genre.
1986
Candlemass releases Epicus Doomicus Metallicus, the genre-defining doom metal album.
Metallica bassist Cliff Burton is killed in a bus accident and former Flotsam and Jetsam member Jason Newsted takes his place in the band.
1987
Death releases Scream Bloody Gore, pioneering the death metal genre.
Napalm Death releases their debut album Scum. They are considered by many to be the first grindcore band.
Death will be their acquisition
Raining Blood by Slayer from the Album Reign in Blood
A Dweller on the Threshold (past self)
waits on the lowest rung of the Astral Plane
to settle the account of a past life with a
current self which now hopes to make
1989
The science fiction blockbuster film Bill and Ted's Excellent Adventure is released. The film is about two aspirational time travelling Heavy Metal Guitarists, whose music will eventually lead to the solution of all the world's problems. Air guitar also figures strongly in the film.
1991
Metallica's self-titled "black" album becomes the first thrash metal album to hit number one.
Nirvana releases Nevermind, beginning grunge music that would wipe the "hair bands" off the popular charts.
1993
Swedish Heavy Metal Band Morgana Lefay release The Secret Doctrine, an album on which many of the tracks contain Theosophical ideas. This album is still available. Morgana Lefay still exists but the line up has changed.
1994
Korn releases their self-titled debut album, beginning the genre of nu-metal. Other bands like Limp Bizkit would popularize the genre in the late '90s and early 2000's.
1996
Ozzfest begins. The traveling summer metal tour was started by Ozzy Osbourne. The first year included bands like Slayer, Danzig, Sepultura, Fear Factory, and of course Ozzy.
2003
MTV2 brings back the heavy metal show "Headbanger's Ball."
2004
"Dimebag" Darrell Abbott of the band Damageplan and formerly Pantera was shot and killed while performing on stage in Ohio.
_____________________
AARDVARK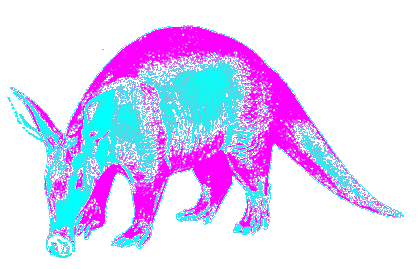 For more info on Theosophy
Try these
Dave's Streetwise Theosophy Boards
If you run a Theosophy Study Group,
Please feel free to use any of the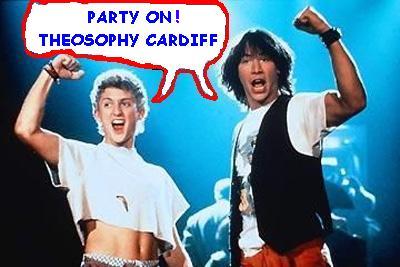 The Cardiff Theosophical Society Website
The National Wales Theosophy Website
This is for everybody not just people in Wales
Theosophy Wales has a new structure as it separates into
independent groups that run their own show.
Theosophy Cardiff's Instant Guide
High Drama & Worldwide Confusion
as Theosophy Cardiff Separates from the
Welsh Regional Association (formed 1993)
Theosophical Movement in Wales
as it separates into independent 
groups that can do their own thing.
One Liners & Quick Explanations
The Most Basic Theosophy Website in the Universe
If you run a Theosophy Group you can use
this as an introductory handout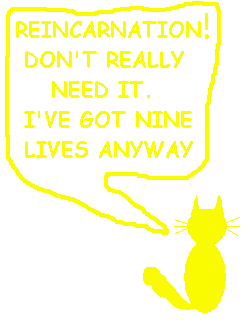 A selection of articles on Reincarnation
Provided in response to the large number
of enquiries we receive at Theosophy Cardiff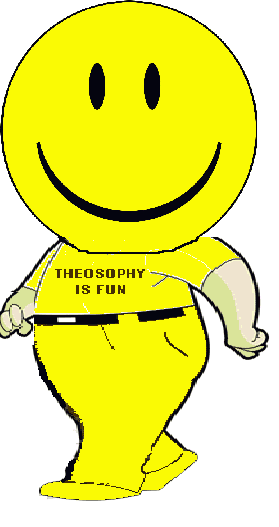 The main criteria for the inclusion of
links on this site is that they have some
relationship (however tenuous) to Theosophy
and are lightweight, amusing or entertaining.
Topics include Quantum Theory and Socks,
Dick Dastardly and Legendary Blues Singers.
Lentil burgers, a thousand press ups before breakfast and
the daily 25 mile run may put it off for a while but death
seems to get most of us in the end. We are pleased to
present for your consideration, a definitive work on the
subject by a Student of Katherine Tingley entitled
Theosophy Cardiff Nirvana Pages
General pages about Wales, Welsh History
and The History of Theosophy in Wales
The Spiritual Home of Urban Theosophy
The Earth Base for Evolutionary Theosophy
Tekels Park, Camberley, Surrey, England GU15 -2LF
Article describing Tekels Park and its much
cherished wildlife by Theosophist and long
term Tekels Park Resident Madeleine Leslie Smith
The Theosophy Cardiff
Glastonbury Pages
The Theosophy Cardiff Guide to
The Theosophy Cardiff Guide to
The Theosophy Cardiff Guide to
The Terraced Maze of Glastonbury Tor
Glastonbury and Joseph of Arimathea
The Grave of King Arthur & Guinevere
Views of Glastonbury High Street
The Theosophy Cardiff Guide to
__________________
Classic Introductory Theosophy Text
A Text Book of Theosophy By C W Leadbeater
What Theosophy Is  From the Absolute to Man
The Formation of a Solar System  The Evolution of Life
The Constitution of Man  After Death  Reincarnation
The Purpose of Life  The Planetary Chains
The Result of Theosophical Study
An Outstanding Introduction to Theosophy
By a student of Katherine Tingley
Elementary Theosophy  Who is the Man?  Body and Soul   
Body, Soul and Spirit  Reincarnation  Karma
Preface    Theosophy and the Masters    General Principles
The Earth Chain    Body and Astral Body    Kama – Desire
Manas    Of Reincarnation    Reincarnation Continued
Karma    Kama Loka    Devachan    Cycles
Arguments Supporting Reincarnation
Differentiation Of Species Missing Links
Psychic Laws, Forces, and Phenomena
Psychic Phenomena and Spiritualism
Quick Explanations with Links to More Detailed Info
What is Theosophy ? Theosophy Defined (More Detail)
Three Fundamental Propositions  Key Concepts of Theosophy
Cosmogenesis  Anthropogenesis  Root Races  Karma
Ascended Masters  After Death States  Reincarnation
The Seven Principles of Man  Helena Petrovna Blavatsky
  Colonel Henry Steel Olcott William Quan Judge
The Start of the Theosophical Society Theosophical Society Presidents
History of the Theosophical Society  Glossaries of Theosophical Terms
History of the Theosophical Society in Wales
The Three Objectives of the Theosophical Society
Explanation of the Theosophical Society Emblem
Karma  Fundamental Principles  Laws: Natural and Man-Made  The Law of Laws 
The Eternal Now  Succession  Causation The Laws of Nature  A Lesson of The Law
  Karma Does Not Crush  Apply This Law  Man in The Three Worlds  Understand The Truth
Man and His Surroundings  The Three Fates  The Pair of Triplets  Thought, The Builder
  Practical Meditation  Will and Desire  The Mastery of Desire  Two Other Points
  The Third Thread  Perfect Justice  Our Environment  Our Kith and Kin  Our Nation
The Light for a Good Man  Knowledge of Law  The Opposing Schools
The More Modern View  Self-Examination  Out of the Past
Old Friendships  We Grow By Giving  Collective Karma  Family Karma
National Karma  India's Karma  National Disasters
________________________
Camberley, Surrey, England GU15 2LF
Concerns about the fate of the wildlife as
Tekels Park is to be Sold to a Developer
Concerns are raised about the fate of the 
wildlife as The Spiritual Retreat, 
Tekels Park in Camberley, Surrey, 
England is to be sold to a developer.
Tekels Park is a 50 acre woodland park,
 purchased for the Adyar Theosophical 
In addition to concern about the park, 
many are worried about the future 
of the Tekels Park Deer as they 
Confusion as the Theoversity moves out of 
Tekels Park to Southampton, Glastonbury & 
Chorley in Lancashire while the leadership claim
that the Theosophical Society will carry on using 
Tekels Park despite its sale to a developer
Anyone planning a "Spiritual" stay at the
Tekels Park Guest House should be aware of the sale.
Future of Tekels Park Badgers in Doubt
Party On! Tekels Park Theosophy NOT
Tekels Park & the Loch Ness Monster
A Satirical view of the sale of Tekels Park
in Camberley, Surrey to a developer
The Toff's Guide to the Sale of Tekels Park
What the men in top hats have to
say about the sale of Tekels Park
______________________
Try these if you are looking for a
local Theosophy Group or Centre
UK Listing of Theosophical Groups
Worldwide Directory of Theosophical Links
______________________
& of course you don't need to live in Wales
to take advantage of this guide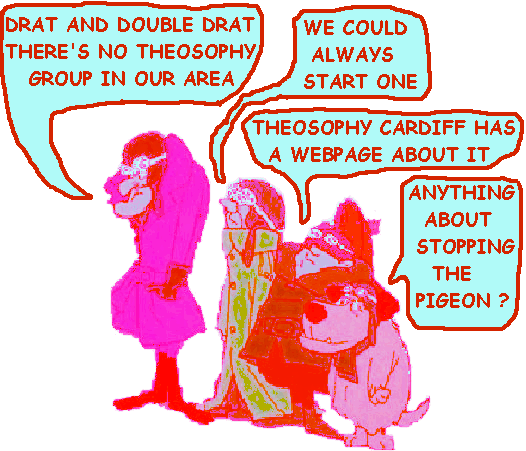 Your Own Theosophy Group Starts Here
A Guide to starting your own Theosophy Group
These are suggestions and pointers for forming
your own independent Theosophy Group and
not instructions on how to form a branch of a
larger Theosophical Organisation.
The subject of affiliation to a larger body is
covered but as affiliation may mean compromise
and nobody owns Theosophy anyway, we leave
that decision entirely up to you
___________________
Blog Links
http://london-underground.blogspot.com
This site is a directory of weblogs written by
people who live or work in London, organised
by the rather iconic London Tube map (and also
the central London suburban rail network,
docklands light railway and Croydon tramlink)
http://londonbloggers.iamcal.com/
Theosophy Aardvark is represented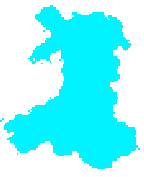 General pages about Wales, Welsh History
and The History of Theosophy in Wales
Wales is a Principality within the United Kingdom and
has an eastern border with England.
The land area is just over 8,000 square miles.
Snowdon in North Wales is the highest mountain at 3,650 feet.
The coastline is almost 750 miles long.
The population of Wales as at the 2001 census is 2,946,200.
And as "I'm Sorry I Haven't a Clue" is
very popular with Theosophists